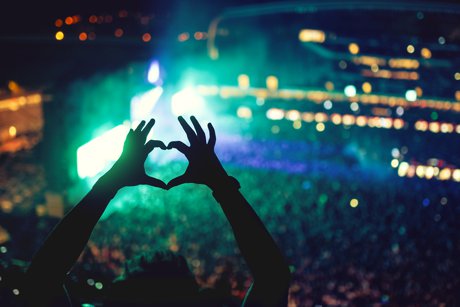 Artistic endeavors abound on Thousand Oaks real estate at the Thousand Oaks Civic Arts Plaza. With two theaters in the center, the venue's calendar is packed full of events varying from concerts to comedy acts. Upcoming shows include Mom-O- Palooza, a stand up comedy masterpiece dedicated to messy love of motherhood. All moms will relate to this unique yet commonplace humor. Eighties iconic band Culture Club rocks on with the one and only Boy George. The legendary Beach Boys also bring their magic to the stage. Top hits will be sung and memories relived by both bands. The holiday season gets into full swing with musical sensations Broadway Christmas Wonderland and Tis The Season. Classic favorites The Nutcracker Ballet and A Christmas Carol are time honored traditions.
Thousand Oaks Real Estate Owners Take In Dinner And A Show
Guests viewing productions in the Fred Kavli Theatre will be treated to art exhibits as well. In the lobby of this Thousand Oaks property, pieces of art are proudly put on display. Artists featured are both local to the Thousand Oaks real estate community and from further afar.
Dinner and a show make for a perfect evening. Several restaurants are adjacent to the Thousand Oaks Civic Arts Plaza including Umami Burger, Sabor Cocina Mexicana and California Pizza Kitchen. Plan a night out appreciating the arts and enrich your spirit and your mind.